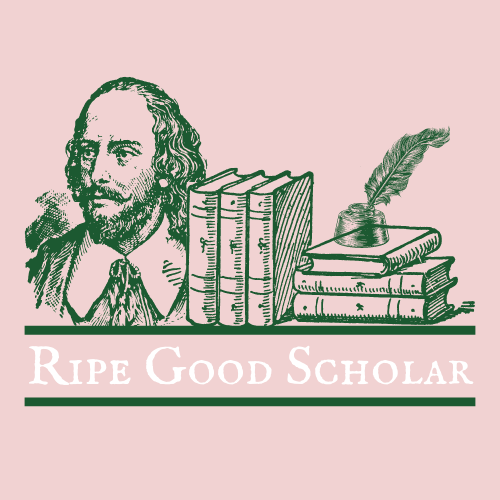 This is episode 38 of Ripe Good Scholar: Venus, Adonis, and Ovid
Hello and welcome to Ripe Good Scholar. During his school days Shakespeare was studying the Latin classics, including one that would be a favorite in his life as a playwright, Ovid. Shakespeare adapted a story from Ovid into his best-selling poem, Venus and Adonis. While we are very familiar with Shakespeare adapting other works, readers may be surprised to notice such a stark difference between the two tellings. That is why today Eli and I will be examining the story in both Ovid and Shakespeare to find the differences and identify a few surprising similarities.
For this episode I read Charles Martin's translation of Ovid's Metamorphoses, along with Shakespeare's Venus and Adonis and several other articles. If you want to check out those and so much more, head over to ripegoodscholar.com/ep38.
Teller of Tales by Kevin MacLeod
Link: https://incompetech.filmmusic.io/song/4467-teller-of-the-tales
License: http://creativecommons.org/licenses/by/4.0/
Minstrel Guild by KevinMacLeod
Link: https://incompetech.filmmusic.io/song/4056-minstrel-guild
License: http://creativecommons.org/licenses/by/4.0/